A lovely review for Under Stone, the fourth book in my Ambeth series 🙂 Thank you so much, Darque Dreamer!
The Mermaid Behind the Books
The Book: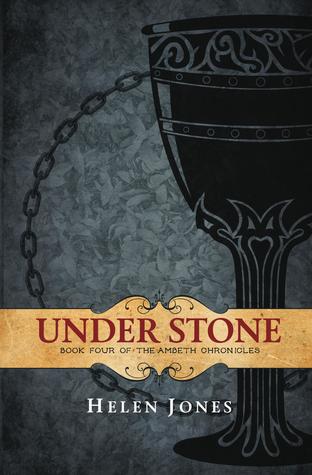 Book Title: Under Stone
Book Author:Helen Jones
Genre: YA Sci-Fi/ Dystopian
Publishing Date: December 31st, 2017
Publisher: Pendry Publishing
Synopsis: 'Help will come to you, Alma, you will not be alone.'
Accepting her new powers hasn't been easy for Alma. Nor has finding out the truth about her father. And she's still not sure about the prophecy, or about going back to Ambeth. But the Dark are gathering, Denoris on her trail. Deryck hasn't forgotten about her either…
Events past and present converge on a small Welsh town as Alma, and the Dark, choose their path. Who will reach the Cup first?
The Review:
What I have loved most about this series is the fact that with each book the characters and story develop and change. Each book has offered some sort of emotional story-line, but…
View original post 351 more words